This page describes an older version of the product. The latest stable version is 16.4.
Pending Notify Templates
---
You may view the information regarding pending notify templates. The following information is exposed:
Number of pending templates in whole space
Number of pending templates in space per class
FIFO indication
Expiration date
If the notification is blocked on a specific UID, the UID is shown
In the Classes view, you can click a specific class to view all the pending notify templates that are registered. You can investigate the template values by opening the Object Inspector.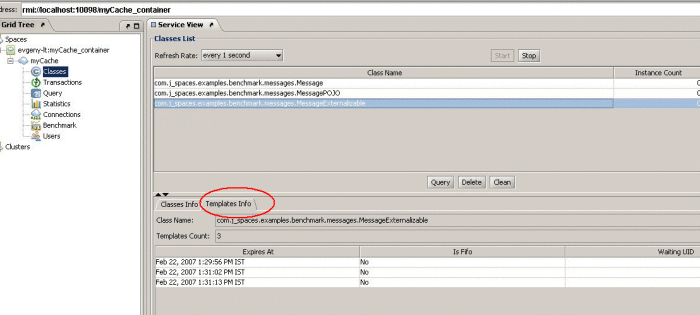 The information displayed is regards pending notify templates only. Other template types are not supported.