This page describes an older version of the product. The latest stable version is 16.3.
Web Management Console
---
The Web Management console is a web application that enables GigaSpaces application users to quickly understand the state of a running XAP cluster. Users can also monitor the components that are running, such as the physical hosts, JVMs and deployed processing units.
This user interface complements the functionality of the GigaSpaces Management Center.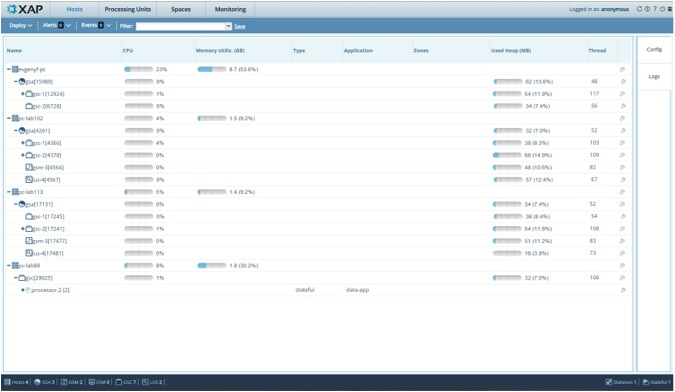 You can configure the 'locale' parameter (localization of the user interface, namely the language that is displayed). There are also multiple deployment options for starting the console.
The following functionality is available in the Web Management console: